Here are some instructions for Getting Started with Nova Scotia Virtual School.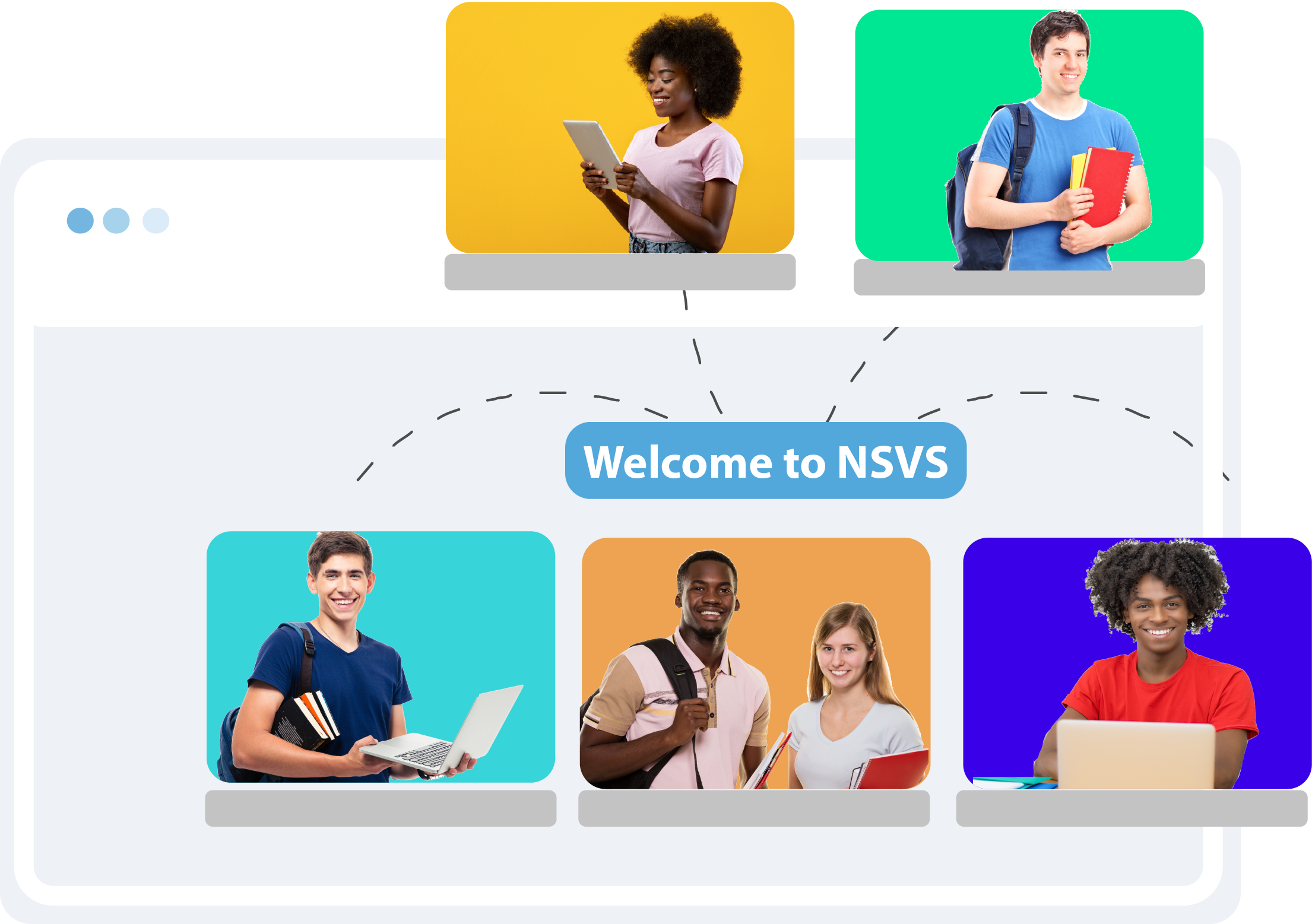 Getting Started! Finding my course
The first time you log in to your new NSVS course(s), you will need to:
Please follow these steps.

 Enter the enrolment key from your confirmation email for this course in the box that says "Enrolment key".

If you are enrolled in more than one course this semester, you will need to repeat steps 3 to 5 for each course.
Once you complete these steps, the course(s) you are registered in will appear under "My Courses" in the NSVS Moodle and you can access them from here for the remainder of the semester.
Once the semester has finished, the course keys will be de-activated and you will no longer have access.

Next Steps:
As soon as you have access to your course, find your teacher's email address in the "Teacher" section and send them an email to introduce yourself. 
You must complete the orientation activities near the top before you can proceed with the course. They will help you get to know the NSVS Moodle Platform ,
Big Blue Button which you will use to attend live eChats, and other aspects of your course, so they are your first required task.
Check in with your school contact teacher to let them know you have access to your course(s).
There are two online platforms that are going to be crucial to your NSVS course work:

NSVS Moodle
NSVS Moodle is where all of your courses containing your coursework, due dates and calendar, teacher contact info, assignment grades and feedback, and links to Big Blue Button are located.

Big Blue Button (BBB)
Big Blue Button (BBB) is a video conferencing platform that you will use to meet with your teacher and other students in your online class. This is also where you will participate in scheduled e-chats and discussions. To join the class session or to meet with your teacher during their office hours, click on the Virtual Office button near the top of your course page.
We are here to help! Let one of us know right away if you need support.

Any Questions?
The NSVS Contact at your school, who may be a teacher, guidance counselor, or administrator can help you find a space to do your work and help you get started with your course.

Contact your NSVS Teacher
Your NSVS Teacher can answer questions about your course, the course work, and where to find other information you need. Their contact information is in your course – write it down!

NSVS Help Desk
The NSVS Help Desk (link to: Help Desk Page) can help solve any problems you may have with accessing your NSVS course or other technical difficulties.